As farmers, we know what these words mean. Now, the whole world is coming to understand them.
Facing down a challenge isn't new to those of us who work in farming. We come equipped with the skills to ride the ups and downs—day-to-day, season-to-season. We know what it means to take the long view.
As America grapples with its current challenges, farmers are the best examples of just what determination looks like. Nobody knows better what it takes to plow ahead (literally) and always be looking forward.
Staying close to home and taking care of others was a change for most of America, but not for those of us in NuTech country. Success, enjoyment and family were already close to our hearts. In times like these, we just keep doing what we do best: reaching out to neighbors, supporting our communities and helping our nation. It's what we were made to do.
Farmers also know that challenges are temporary, but they can also change us in lasting ways. We learn something. We appreciate things more. We find satisfaction in coming through, and coming through stronger.
And in times where everything seems to be changing, we find comfort in the things that don't: The corn rises tall and green. The beans spread their canopies. The kids beg for a tractor ride. Life out here gives us plenty to be grateful for—perhaps this year more than most.
From everyone on the NuTech team, we hope you are finding joy in the small things this season, and still taking time to gaze out on your fields every day with a deep sense of accomplishment.
In the heart of a farmer, hope springs eternal, even in the middle of summer. We know you've already got your focus on what comes next. We're right there with you.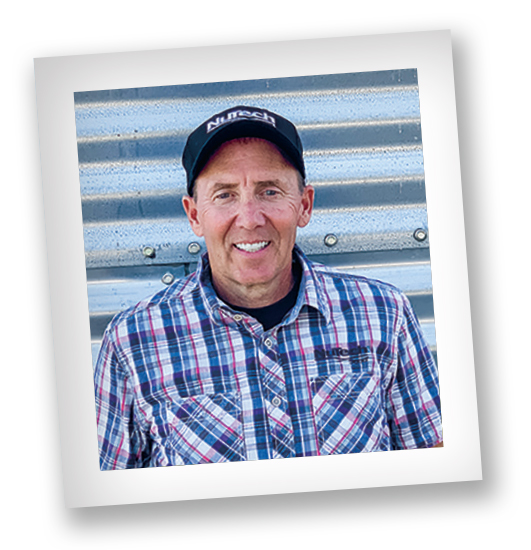 Brad Damery
General Manager